About Manning Valley Medical Practice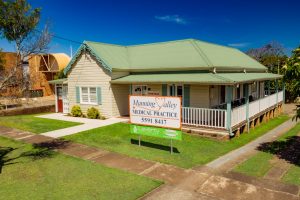 The Manning Valley Medical Practice is all about providing the very best health and medical care for you and your family. The Practice strives for excellence – in client medical care, specialist services, facilities and good old fashioned customer service.
A medical centre is often the first port of call when something goes wrong – when a family member falls ill or is injured, when chronic conditions need careful management and when a health issue needs the very best attention. Manning Valley Medical Practice offers all the care and expertise required of a modern general practice, and efficient, compassionate staff to ensure every patient gets the specific medical attention they need.
The Practice specialises in family and women's health, led by Dr Hema Pharangi and Dr Bharti Patel. Dr Ruwaida Al-Rubai completes the team which is backed up by highly trained administrative staff who will make sure your personal health and medical needs are attended to promptly and professionally.
The Practice backs up its commitment to patients by being accredited with the Australian General Practice Accreditation Limited.  AGPAL is the leading independent accreditation provider approved by the industry to set and maintain a set of nationally recognised standards developed by the Royal Australian College of General Practitioners .
The Manning Valley Medical Practice is proud to have met those standards in patient care.
The Practice opened in June 2016 and has state of the art facilities. including a calm and spacious waiting room with a child friendly area and activity station, an audio visual station providing entertaining and informative programs on health and an information area where patients can access related health services.